Client Testimonials for my Online Hypnosis and Neuroscience-based Coaching Program
Una Overcame Anxiety and Depression in Five Sessions
Mary Overcame Burnout Due to Chronic Stress With my Help
Catherine Reached Her Goals With my Help
Caroline Overcame PTSD With my Help
See More Testimonials on my Facebook Page
Log into Facebook in the same browser. Like my page Online Hypnotherapy Clinic and Havening Techniques. Then click this link here to see more testimonials on my Facebook page.
Submitting a Testimonial
Have you changed your life for the better by working with us in our program? You can leave a testimonial here!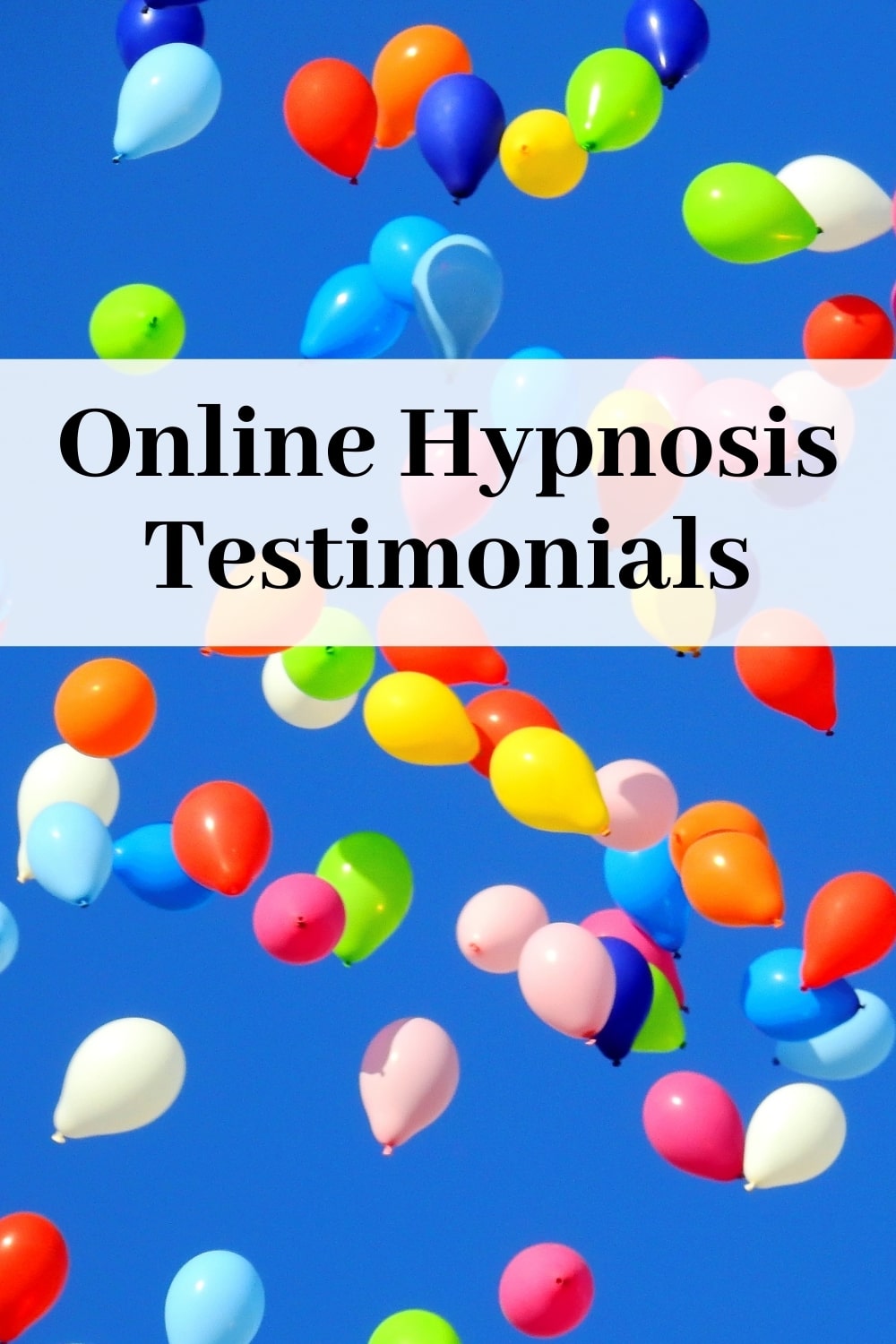 Leave a Testimonial for our Online Hypnosis Program
Did working with me change your life for the better? Share your experience here!
See What Our Clients Say
Click below to see more testimonials.


Jan 31, 21 07:58 AM

How could you benefit from relaxation self hypnosis? Simply put, relaxation hypnosis can help you change your life. Read on to learn six major benefits self hypnosis for relaxation has on offer for yo…

Jan 12, 21 05:36 AM

I first contacted Susanna to get help for physical symptoms related to chronic stress and anxiety. In particular I would experience frequent and severe

Jan 04, 21 01:38 PM

Your questions answered about using self hypnosis for smoking, including how it works, how it can help you to quit and how much time you have to invest to make self hypnosis work for you.