Hypnosis for Permanent and Rapid Change
By Susanna Sweeney, MSC, MBACP, CHT

Hypnosis for permanent rapid change comprises fast working methods for a fast moving world that expects to see results.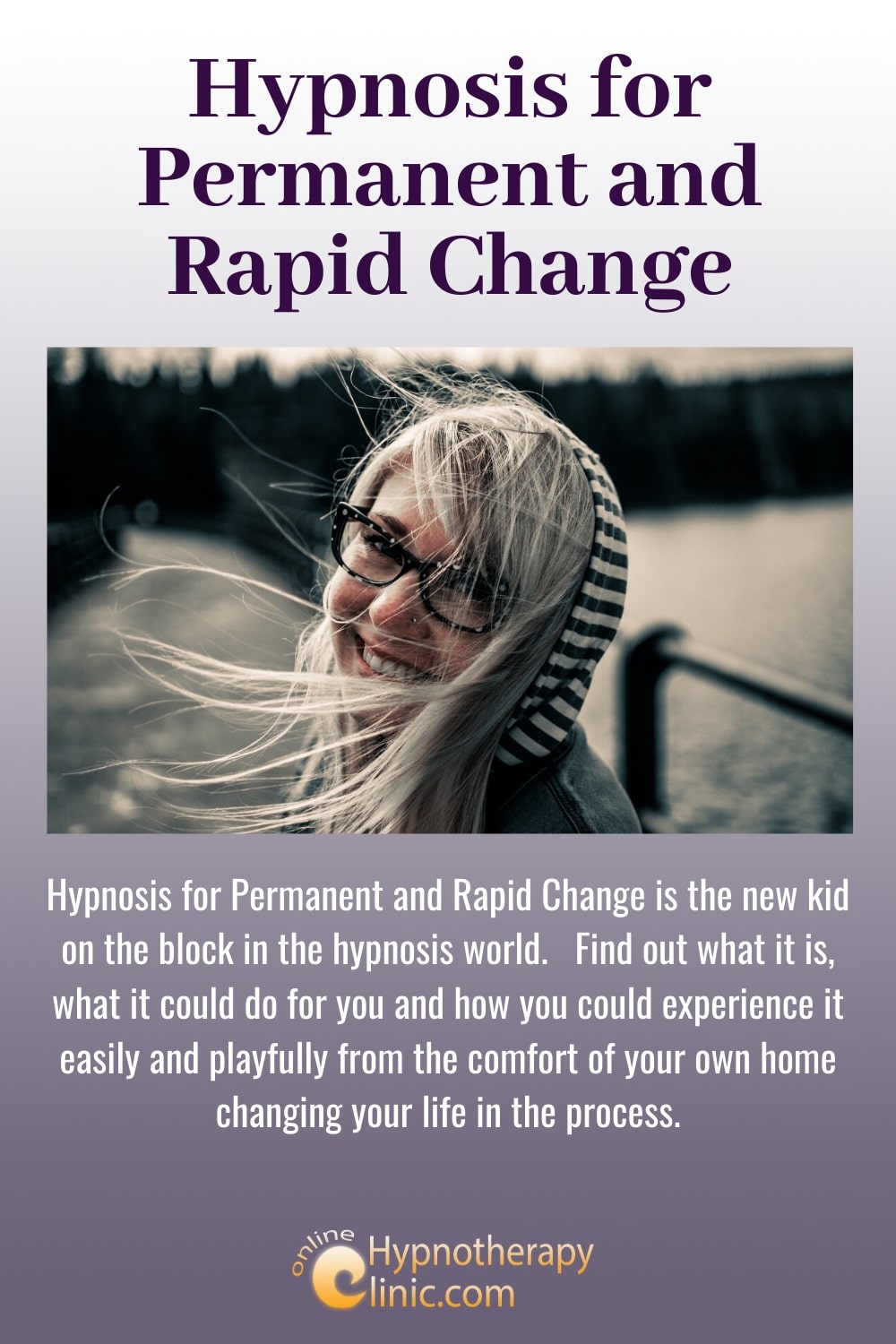 Hypnosis for Permanent and Rapid Change 
I have never seen things happening as fast as I have done with this method- be it a stop smoking session, a weight loss session or a session to remove a phobia or anxiety symptoms. Kinetic Shift Hypnosis works across the board, it's flexible and powerful. Change can happen in minutes.
Hypnosis for Permanent and Rapid Change is:

Fast
Flexible
Reliable
Permanent 
Dynamic
Hypnosis for permanent and rapid change has changed my hypnotherapy practice. I get better results and I get them faster than ever before.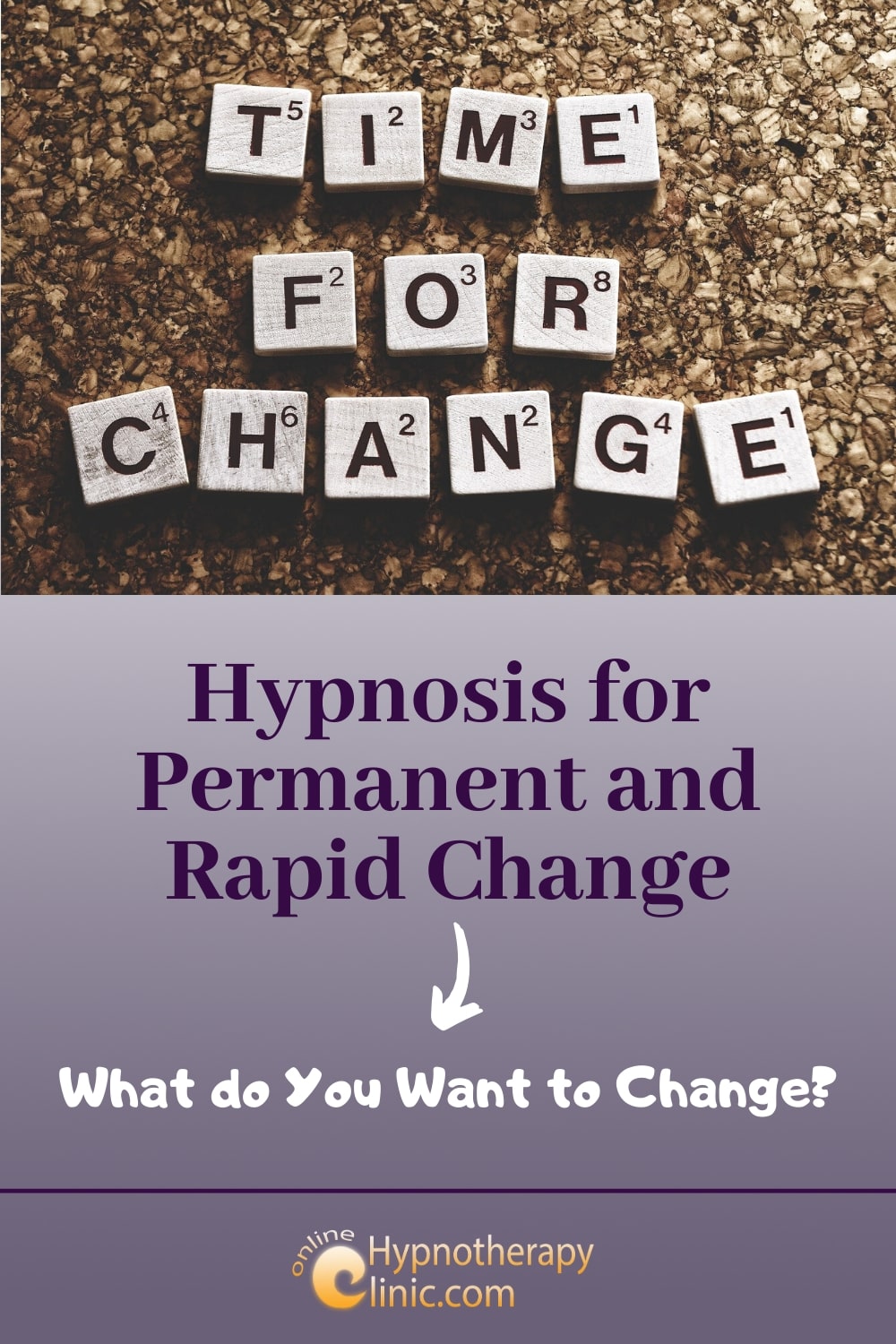 What is Hypnosis for Permanent and Rapid Change?

Hypnosis for permanent and rapid change is a modern day take on hypnotherapy. This is a fast working method which is ideal in a world where clients expect to see results fast.
Rather than reading out scripts to clients (as too many hypnotherapists unfortunately continue to do today), hypnosis for permanent and rapid change will actively engage with their clients through the entire session and work with live issues, helping you to overcome any blocks you may have and want to get rid of.
One huge benefit of hypnosis for permanent and rapid change is that it is a content free process. This means the client keeps their privacy- the practitioner does not have to know what the client is working on during the session. They simply facilitate the change process.
Instead of using long drawn out inductions Kthis work combines well with rapid inductions you can perform in under five minutes. The underlying thinking is that too much is made of the importance of deep trance in hypnotherapy as we only ever really need a shallow trance state to take the conscious mind offline.
Hypnosis for permanent and rapid change works well without inductions, or with short, rapid or instant inductions which induce confusion and take the conscious mind offline. 
Often, the client's issues emerge as negative emotions, sometimes as body sensations, other times just as a fleeting energy the client can hardly feel as it passes through. Afterwards, clients know something is different- they feel different, and this can include physical changes such as a reduction in or resolution of tensions, discomfort and pain.
Once the negative issues are removed, the session moves on to install positive feelings to prime you for a desired future.
You can use this method for any issue that you would like to resolve in hypnotherapy- from mental health issues to chronic pain to post trauma to weight loss and hypnosis to stop smoking, the method is flexible and reliable.
If you have experienced hypnotherapy before and were not happy with the results, consider giving hypnosis for permanent and rapid change a go.
How Would you Like to Experience Hypnosis for Permanent Rapid Change?

This form of hypnosis is available with me in my online hypnotherapy program via Zoom and in my face to face clinic. Let me know what you want to change!
Use the comment option below and let our community know what you think.
Regards,


Mar 27, 20 05:55 AM

What is trauma? To help answer this question in the most up-to-date way I have interviewed Dr. Ronald Ruden, one of the world's most renowned experts in the trauma field.

Mar 14, 20 04:35 PM

In this article find out what hypnotherapy for stress did for my client Jeffrey. You will get a good impression of how hypnosis for stress reduction works and what it could do for you.

Mar 05, 20 03:05 PM

Find out how you can reduce symptoms quickly working with me with hypnotherapy for anxiety and related modalities, all designed to make biological changes to your brain..